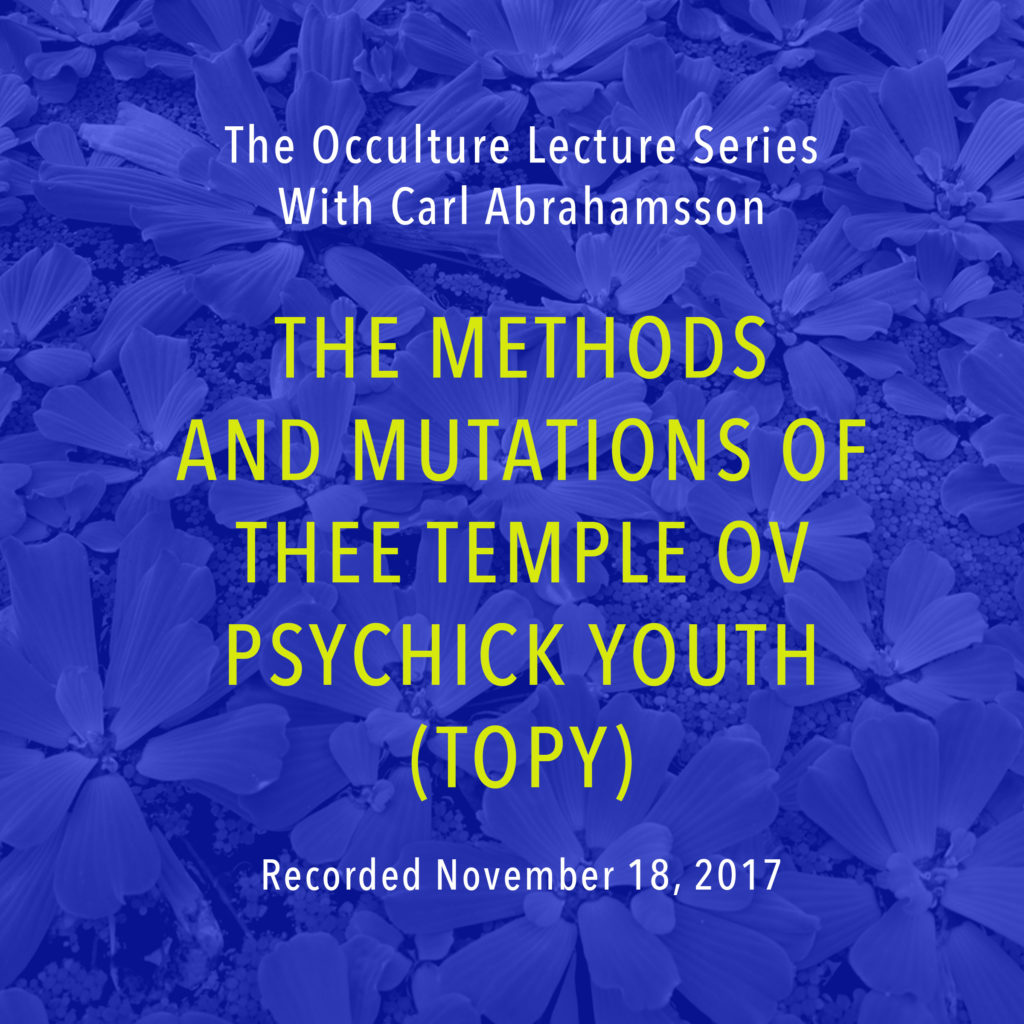 Lectures available at Vimeo on Demand
HILO-031: Carl Abrahamsson – The Methods and Mutations of Thee Temple Ov Psychick Youth (TOPY, Lecture) (2017)
The occultural methods and mutations of Thee Temple Ov Psychick Youth (TOPY) have left a legacy that continues to inspire. In this talk, I look back at my time working (1986-1991) with TOPYSCAN and TOPY Europe in collaboration with TOPYUK and TOPYUS. It was a magical, ultra-creative time that taught me many things as well as allowed me to share my own findings with others. TOPY was a unique experiment in occulture, and one that still resonates today. Join me for an illuminating ride through sigil magic, roto-rites, underground publishing, and much more. This film is available for free for your viewing pleasure.
If you appreciate this and would like to support our present and future work, please consider signing up at our Patreon.
Become a Patron!
If you liked this lecture, you will enjoy my book "Occulture – The Unseen Forces that Drive Culture Forward"
As well as "Reasonances" and as well as "The Fenris Wolf"
Check out my main website www.carlabrahamsson.com
As well as Trapart Film and my Vimeo on Demand for more.