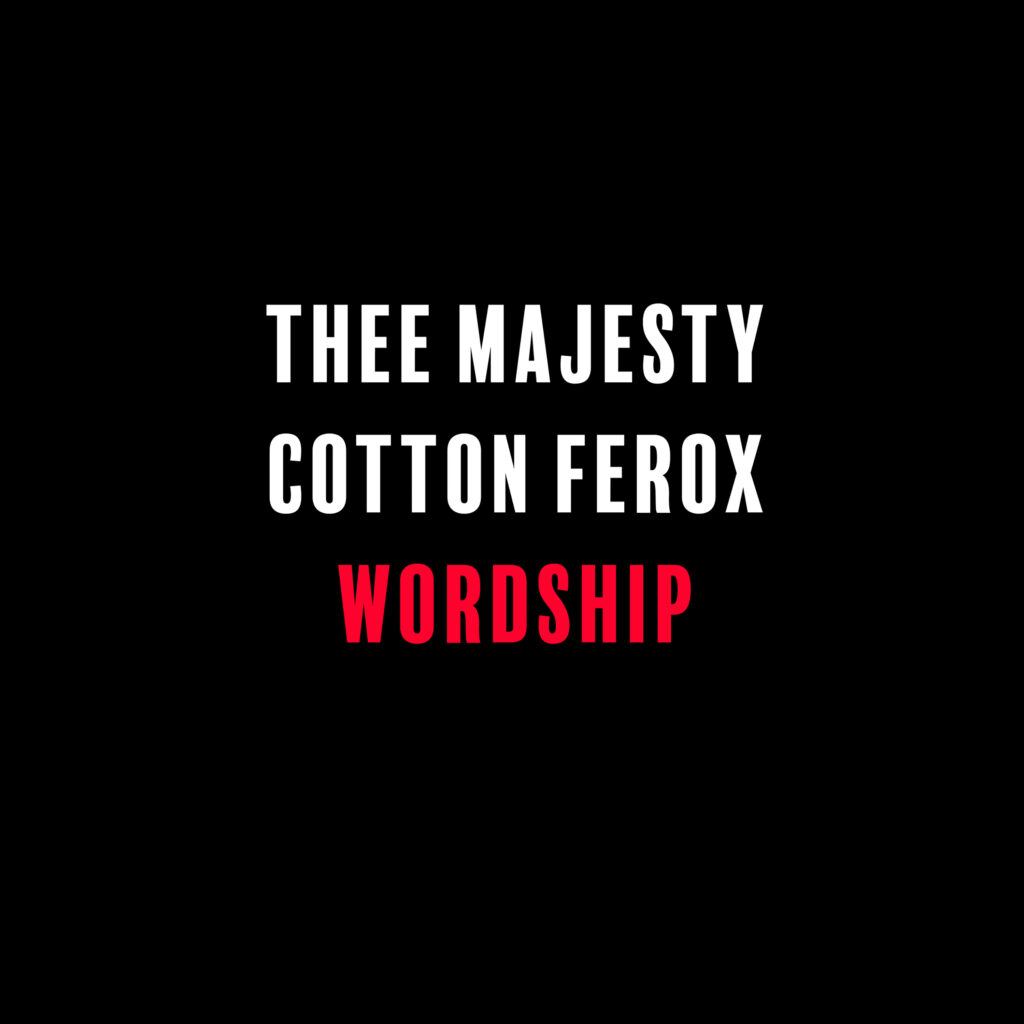 Thee Majesty & Cotton Ferox: Wordship
The second album from Swedish spoken word experimentalists Cotton Ferox (2000-2018) was also the second collaboration for composers Abrahamsson & Tibert with Genesis P-Orridge (Throbbing Gristle, Psychic TV, Thee Majesty). WORDSHIP was recorded in Stockholm in 2002 and originally released on CD on the Voiceprint label in 2004. Carrying on in the tradition from the first collaboration, AT STOCKHOLM (1990), with psychedelic ambient soundscapes and seductive poetry, reflections, and magical teaching, this psycho-naughty team presents inspirations and incentives for an inner quest that will hopefully never end.
Available at:
released July 29, 2023
Words & Vocals: Genesis Breyer P-Orridge
Words for "Searching for Substance": Carl Abrahamsson
Music: Carl Abrahamsson & Thomas Tibert.
Recorded, mixed and produced at Studio Konst & Ramar, Stockholm, 2002 by Carl Abrahamsson & Thomas Tibert.
Published by Interzone Music Publishing Ltd/Freibank.